Participants
The Institute is designed for educators (K-12 & higher ed), trainers, facilitators and activists. Past participants have included K-12 teachers, human resource managers, public safety staff, state employees, diversity trainers, non-profit staff, and college faculty from disciplines as diverse as sociology, math, nursing, English, and engineering.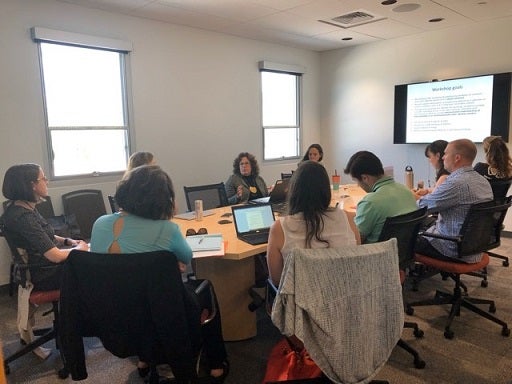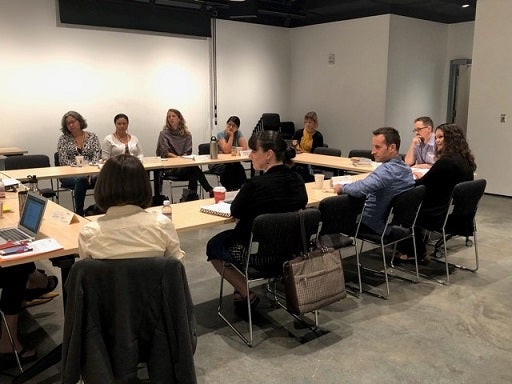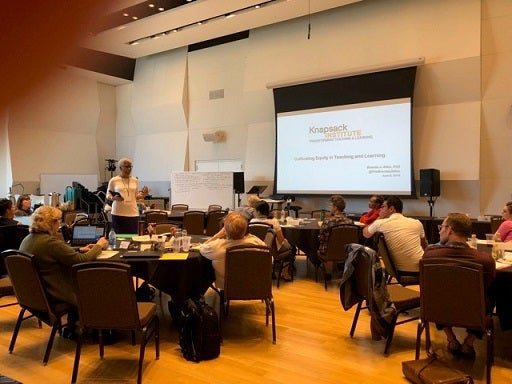 .
Individual Registration:

Pay before May 1: $850
After May 1: $1000

Group Registration (2 or more participants from the same organization):

Pay before May 1: $650
After May 1: $800

Participants will receive required readings in advance, and additional resources will be provided during the institute.

We encourage individuals interested in the Knapsack Institute to seek out professional development grant funding in their area to help them with the costs of registration fees. You can also ask your organization or institution if there is funding to send more than one individual so you can receive group registration discounts!

Scholarships are available for UCCS' College of Letters, Arts, and Sciences faculty and staff! For more information, email matrix@uccs.edu.

Participants are required to attend the full institute, all three days. Early departures are disruptive for the group and change the experience, so we ask all participants to respect this request.

The following are MST:

Day 1: 9:00 am – 3:00 pm
Day 2: 9:00 am – 3:00 pm
Day 3: 9:00 am – 3:00 pm

While in Colorado Springs, plan to spend some time exploring our incredible surroundings. With Garden of the Gods and Pikes Peak just a few miles away, this is the ideal spot to get away to. We are also one hour from Denver, and only a few hours from Sand Dunes National Monument, Rocky Mountain National Park, Vail, Aspen, and many mountain towns. A little further away you will find Pagosa Springs, Durango, Telluride, and Mesa Verde National Park. For more local attractions see our list.

Colorado Springs is easily accessible by air; participants may fly directly to Colorado Springs (COS), or to Denver International Airport (DIA), which is one hour away. The approximate cost of taking a taxicab from the Colorado Springs Airport to UCCS is $35.

The 2021 KI will be a virtual institute this year!
Participate and Earn Academic Credit or Continuing Education/Professional Development Hourss
Participants in The Knapsack Institute may earn 3 graduate credit hours from UCCS. The academic credit may be applied to the course requirements for the Graduate Certificate in Diversity, Inclusion and Social Justice. Click here for information on the academic course, "Inclusive Teaching," registration instructions, and details about the Certificate program. Additional course work and fees are required for academic credit.
CEUs for educators are also available. Please contact Dr. Abby Ferber if you are interested in signing up for CEUs. aferber@uccs.edu